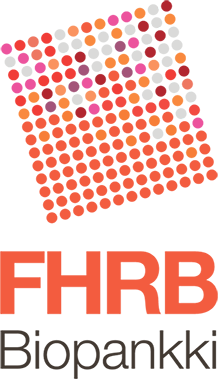 Our goal is a better future for persons with hematological diseases
The Finnish Hematology Registry and Clinical Biobank (FHRB Biobank) collects samples and data from patients with hematological diseases and makes them available to researchers in accordance with a set of predefined criteria.
The objective is to support the development of new methods for the diagnostics and treatment of hematological disorders and to improve the prognosis of patients suffering from these disorders.
The FHRB Biobank is owned by the Finnish Association of Hematology (FAH), the Finnish Red Cross Blood Service (FRCBS) and the Institute for Molecular Medicine Finland (FIMM) affiliated with University of Helsinki. The biobank's operations are funded by its owners, by the hospitals providing the samples and by the researchers who use them.
The biobank is a non-profit organization.
Finnish Red Cross Blood Service
FHRB Biobank
P.O.Box 2, 01731 Vantaa